Keep in Touch
mykoreakr@naver.com

Thailand Headquarters
PIPL2 Co., Ltd.
Add. 1140 Onnut Road, Onnut, Bangkok Thailand, 10250


New York Headquarters
Bedford Hills C&T corp.
Add. 207-06 33rd AVENUE Bayside NY
11361

Korea's First Science Rapper Audition Held... Recruiting Contestants for Fame RAP Season 1
Contestants can apply from March 27th to April 7th for the 7 million won prize money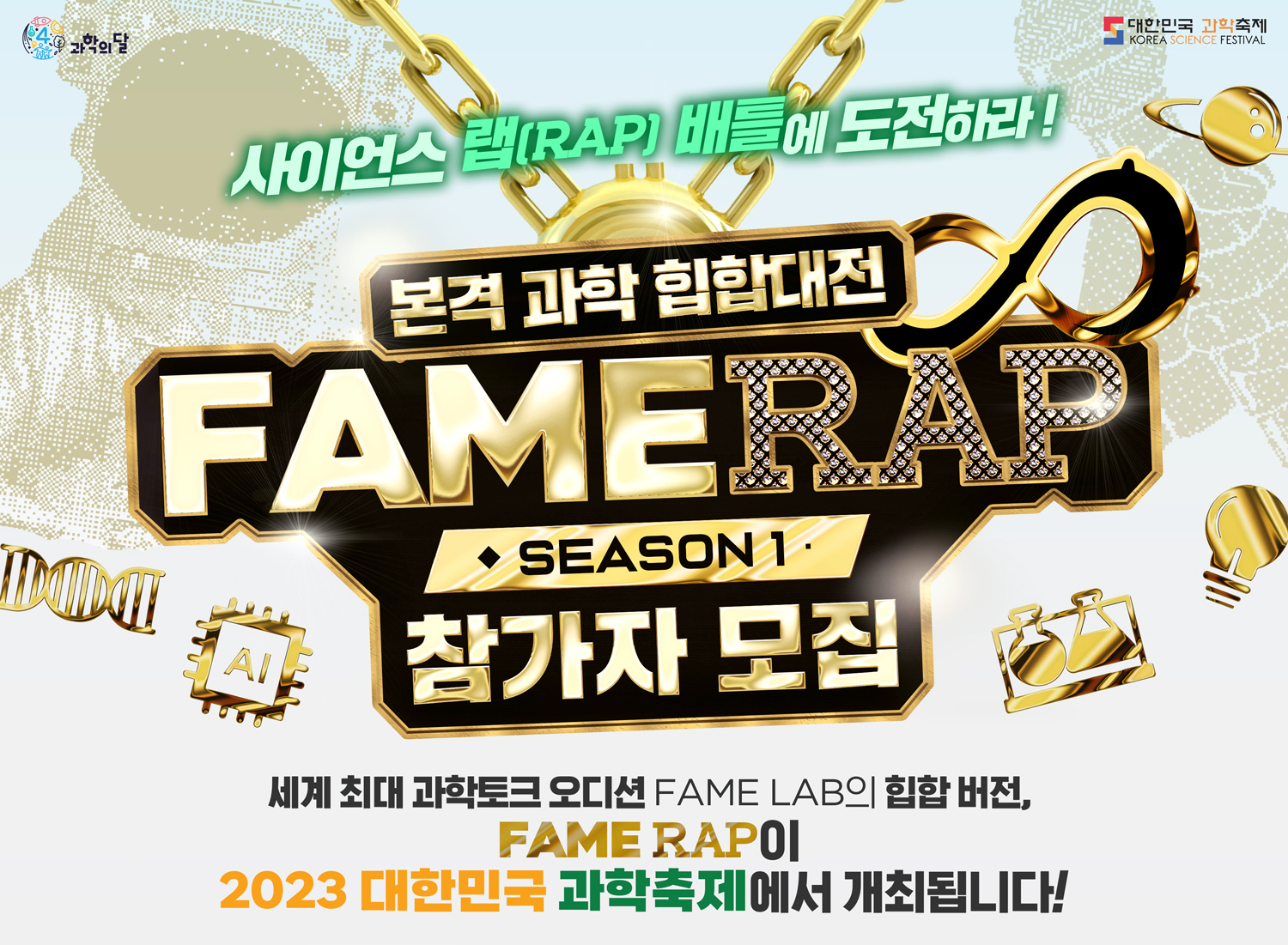 The 'Fame RAP' Season 1 audition for science rappers will be held at the 2023 Korea Science Festival. 'Fame RAP' is a hip-hop version of the world's largest science talk audition 'Fame Lab,' supporting creative rap on various scientific themes.
The contest, which has a total prize money of 7 million won, will award the △Minister of Science and ICT Award (Grand Prize) △Daejeon Mayor's Award (Excellence Award, Outstanding Award) △Korea Foundation for the Advancement of Science & Creativity Award (Encouragement Award, Award Winner). The final competition and a congratulatory performance by hip-hop musician Deepflow will be held at 6 a.m. on April 29th at the Daejeon Expo Citizen Square Moving Shelter, during the 2023 Korea Science Festival.
The judging panel will include not only Deepflow but also hip-hop and R&B music critics Kang Il-kwon, the winner of the science communication competition 'Feel the Science' Jigu, and the winner of Fame Lab Korea and famous science YouTuber, Uju Munji. They will discover creative science rappers who harmonize science and popular music.
※source : 'PeopleTV' https://peopletv.co.kr/2413