Keep in Touch
mykoreakr@naver.com

Thailand Headquarters
PIPL2 Co., Ltd.
Add. 1140 Onnut Road, Onnut, Bangkok Thailand, 10250


New York Headquarters
Bedford Hills C&T corp.
Add. 207-06 33rd AVENUE Bayside NY
11361

Seoul Green Trust starts the "2023 Green Kit Support Program" to help Young People Recover Emotionally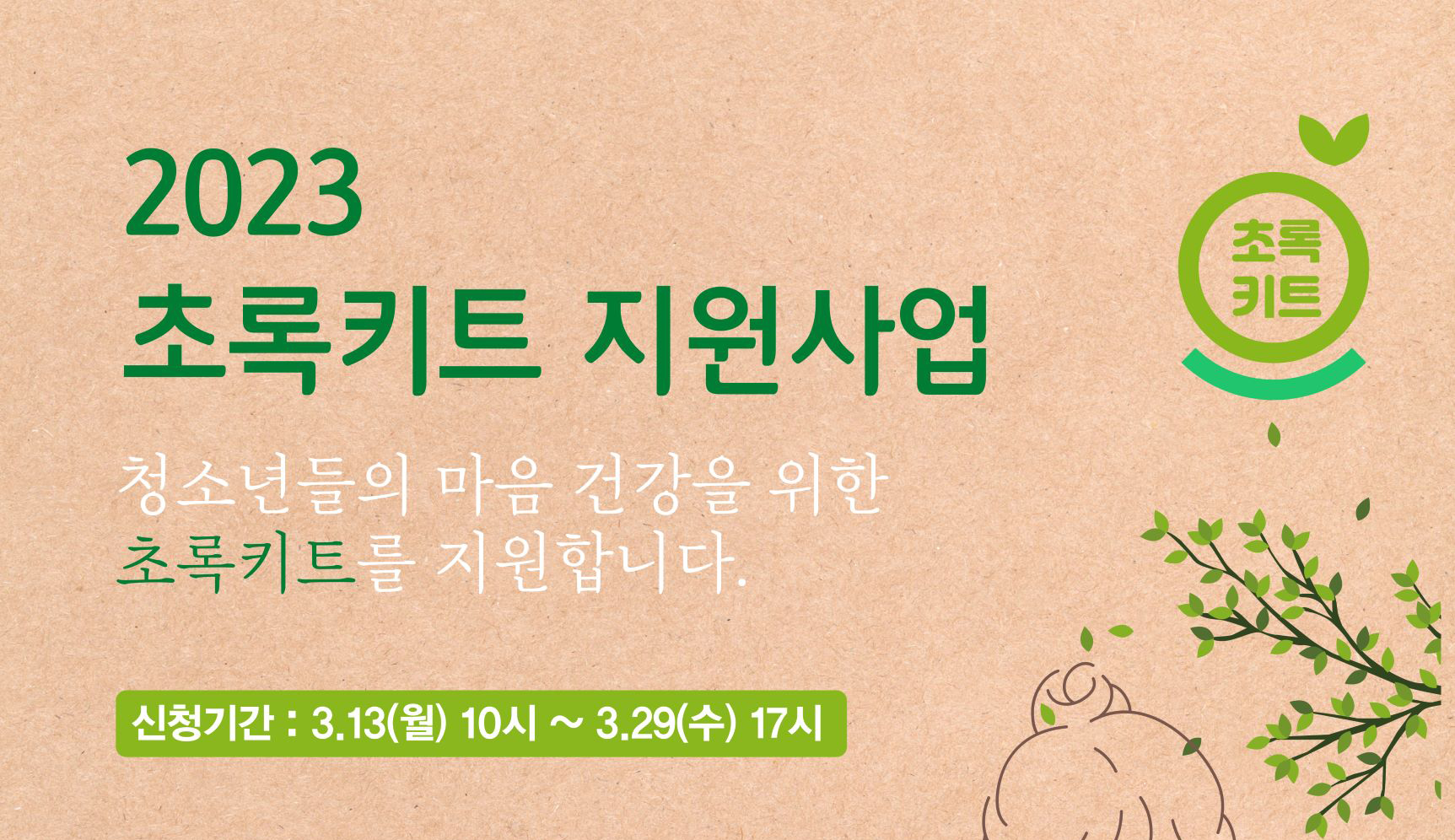 On March 13th, Seoul Green Trust, led by CEO Ji Young-sun, announced a call for applications for the "2023 Green Kit Support Program" aimed at supporting emotionally vulnerable young people.
Seoul Green Trust's Green Kit Support Program provides gardening kits to promote emotional recovery for socially vulnerable groups who are excluded from green welfare. The program, which began in 2022 and is now in its second year, focused on socially vulnerable people in the Seoul area. This year, in collaboration with Kyung Dong Pharmaceutical Co., Ltd. and the Community Chest of Korea, the program will support young people in need of emotional recovery nationwide, as well as independent young people preparing for life on their own.
This year's green kit consists of a gardening set that allows the cultivation of geraniums and lemon balm seeds, both of which are flowers and plants with pleasant fragrances, making them ideal for those who are cultivating plants for the first time. Additionally, a record book has been prepared so that the joy of caring for plants can be enhanced by allowing people to record the names of their favorite plants, the day they discovered a new sprout, or the day their plant grew to the size of their palm.
Applications for the Green Kit Support Program will be accepted from March 13 to March 29 and will target welfare facilities for young people and independent young people preparing for life on their own nationwide. A total of 1,000 kits will be provided, with a maximum of 50 kits available for each facility. After document screening, the selected facilities will be announced on April 5.
※source : 'PeopleTV' https://peopletv.co.kr/2394