Keep in Touch
mykoreakr@naver.com

Thailand Headquarters
PIPL2 Co., Ltd.
Add. 1140 Onnut Road, Onnut, Bangkok Thailand, 10250


New York Headquarters
Bedford Hills C&T corp.
Add. 207-06 33rd AVENUE Bayside NY
11361

Agricultural Food Youth Overseas Pioneer Group 'AFLO', K-Food Globalization 'Forward!'
Korea Agro-Fisheries & Food Trade Corporation dispatches 32 members to 6 countries to diversify markets such as the UK and Australia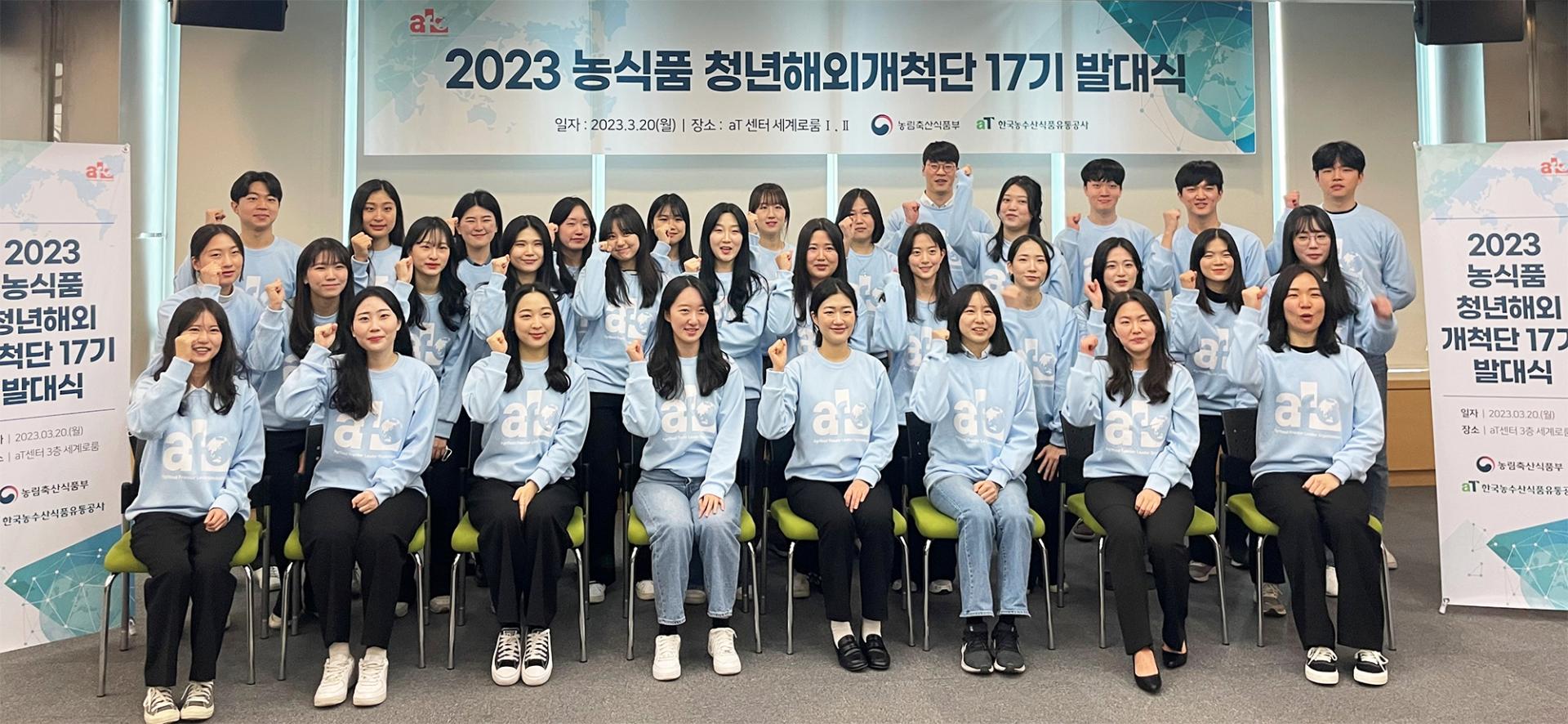 Photo : Opening Ceremony for the 17th AFLO, Agricultural Food Youth Overseas Pioneer Group
The Ministry of Agriculture, Food and Rural Affairs (Minister Jeong Hwang-geun) and the Korea Agro-Fisheries & Food Trade Corporation (President Kim Chun-jin) held the inauguration ceremony for the 17th group of the Agricultural Youth Overseas Exploration Group 'AFLO' at the aT Center in Yangjae-dong, Seoul on the 20th to diversify the export market of K-food.
The Agricultural Youth Overseas Exploration Group 'AFLO' (AFLO: Agrifood Frontier Leader Organization) is a program that sends young people with excellent foreign language skills and passion to various countries overseas to help diversify the K-food export market and support the local expansion of export companies, which has been run by the government and the corporation since 2017.
This 17th group of 32 members will be dispatched to six priority countries for diversifying the export market, including the UK, Australia, Mexico, Kazakhstan, Germany, and Canada. They will serve as K-food youth ambassadors to promote K-food in their respective locations, and a total of 100 members will be divided into three groups and operate in eight countries this year.
Last year, AFLO members achieved various accomplishments, such as exporting milk to major distribution stores in Mongolia and supporting a persimmon export contract with Canadian buyers. A corporation official said, "When promoting K-food marketing events targeting the overseas 2030 MZ generation, AFLO members of similar age groups are playing a significant role as ambassadors," adding that "They also perform the role of on-site marketers in countries where it is difficult for export companies to visit, resulting in high satisfaction levels among the companies."
※source : 'PeopleTV' https://peopletv.co.kr/2406