Keep in Touch
mykoreakr@naver.com

Thailand Headquarters
PIPL2 Co., Ltd.
Add. 1140 Onnut Road, Onnut, Bangkok Thailand, 10250


New York Headquarters
Bedford Hills C&T corp.
Add. 207-06 33rd AVENUE Bayside NY
11361

KT&G, Seeking Eco-friendly Beauty Entrepreneurs through the '2023 Coco Challenge'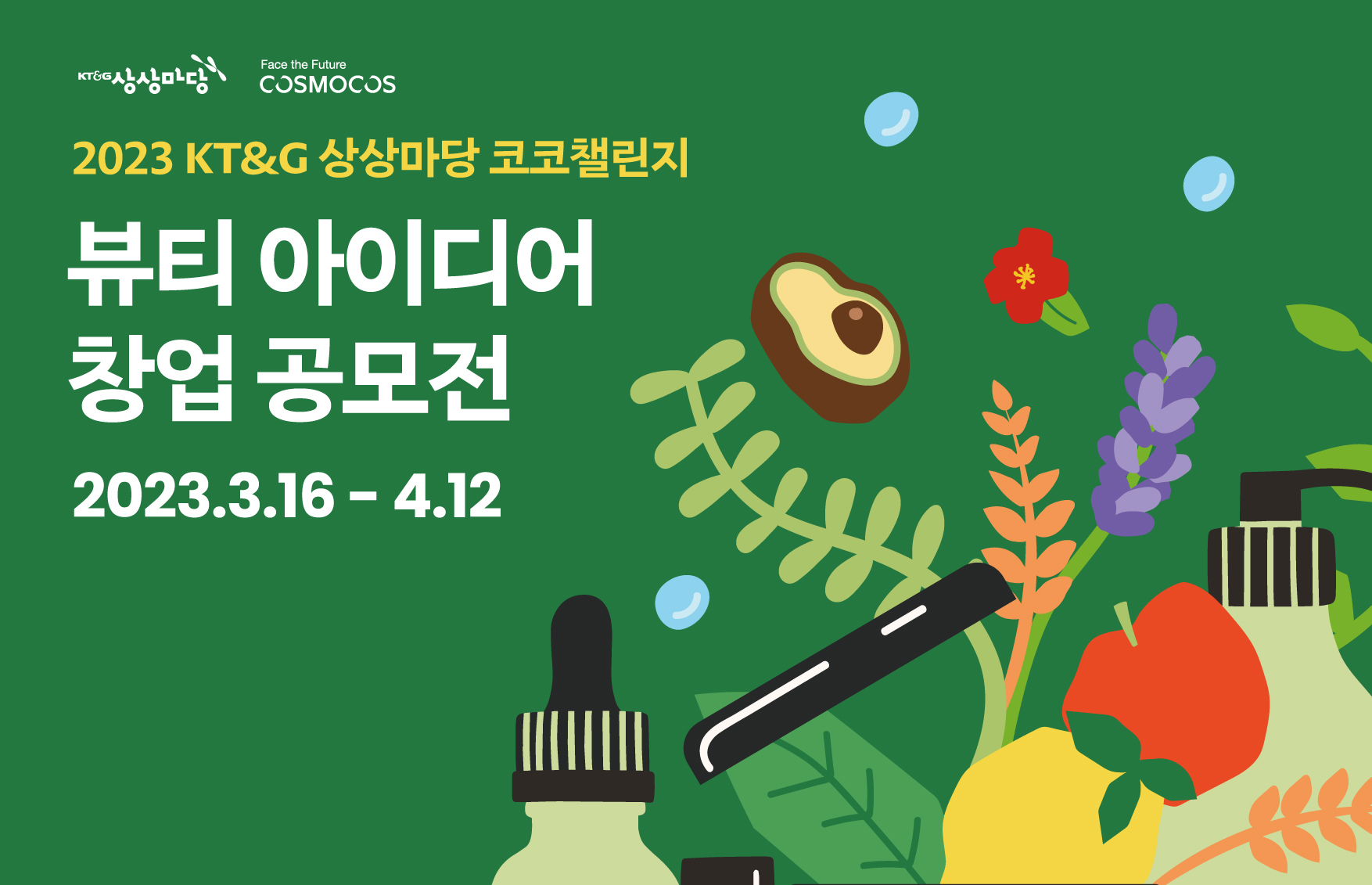 KT&G (CEO Baek Bok-in) is holding the '2023 KT&G Sangsangmadang Coco Challenge (Korea Cosmetics Challenge)' to strengthen support for eco-friendly beauty startups.
This competition was planned to expand startup support in KT&G Sangsangmadang Busan. The competition theme is eco-friendly beauty brands and products that use natural ingredients in skincare, hair, body, and makeup products. Applications are accepted from March 16 to April 12 through the email address provided on the Sangsangmadang website.
Recruitment will be divided into "Beginner" and "Challenger" categories. Beginners can apply individually or in teams of up to five people with eco-friendly beauty startup ideas. Challengers are cosmetic sales operators who have been in business for less than five years and are small businesses according to the Small and Medium Business Administration's standards.
KT&G will conduct fair selection through document screening, portfolio screening, mentoring camps, and final PT presentations. Selection criteria include creativity, feasibility, and relevance to the theme, and a total of three teams, two for beginners and one for challengers, will be finally selected.
※source : 'PeopleTV' https://peopletv.co.kr/2400