Keep in Touch
mykoreakr@naver.com

Thailand Headquarters
PIPL2 Co., Ltd.
Add. 1140 Onnut Road, Onnut, Bangkok Thailand, 10250


New York Headquarters
Bedford Hills C&T corp.
Add. 207-06 33rd AVENUE Bayside NY
11361

"The 112th Seoul Wind Orchestra Concert" helds an invitation to the whole family's film music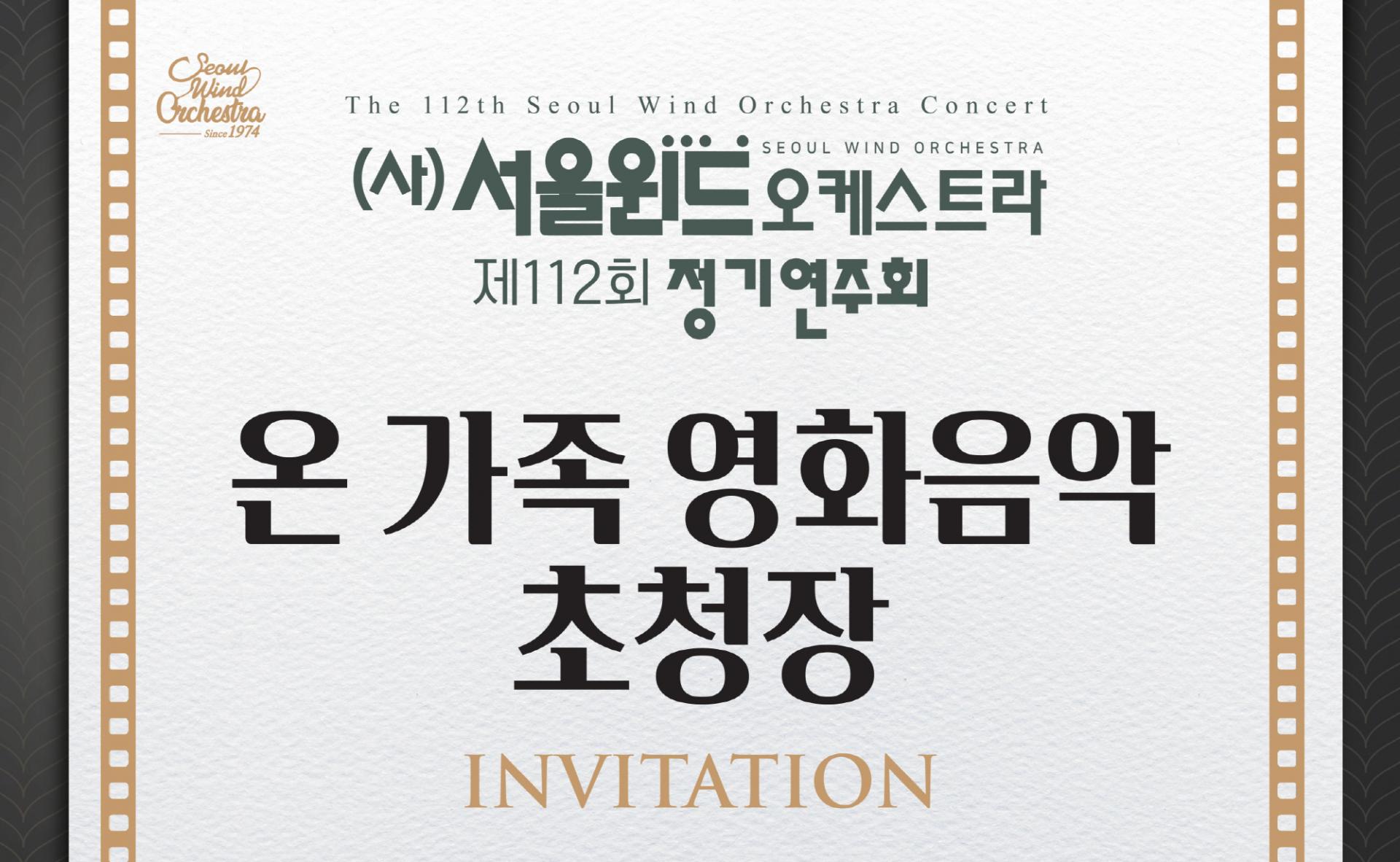 Lead Art Planning announced that the Seoul Wind Orchestra will hold the 112th regular concert at the Hanjeon Art Center on April 4 at 7:30 pm.
Founded in 1974 to promote the balanced development of Korean music and popularization of wind instruments, the Seoul Wind Orchestra recorded marches for the opening and closing ceremonies of the 88 Olympics △ Vancouver, Canada, Seattle, LA, San Francisco, etc △ Kyoto International Music Festival, Japan, World Symphony Band Association (WASBE). △ Invitation performance at the Korean Music Festival △ Invitation performance to commemorate the opening of the Arts Center △ KBS FM was designated as a professional art corporation in Seoul for its remarkable achievements such as selecting and producing albums. In addition, the company has held a total of 110 regular concerts and the 1st Korean Gwanak Composition Composition Competition to contribute to the creation and popularization of domestic Gwanak music.
This regular concert is a long-loved film music masterpiece △ Gonna Fly Now Theme from Rocky △ Titanic Medley △ John Williams in Concert under the theme of "Invitation for All Family Film Music" that everyone can enjoy together in April. △A variety of works such as Robin Hood Prince of Thieves, as well as a collaboration stage by up-and-coming artists in the field of wind, Horn Choi Chan-young and saxophone Park Jae-yeon, will be presented with Maestro Kim Eung-du's conduct and the Seoul Wind Orchestra's performance.
※source : 'PeopleTV' https://peopletv.co.kr/2379