Keep in Touch
mykoreakr@naver.com

Thailand Headquarters
PIPL2 Co., Ltd.
Add. 1140 Onnut Road, Onnut, Bangkok Thailand, 10250


New York Headquarters
Bedford Hills C&T corp.
Add. 207-06 33rd AVENUE Bayside NY
11361

K-pop Girl Group TWICE-Global Platform Roblox Officially Opens Virtual World 'Twice Square'
It shows the first fan space 'Fan Hub' to meet TWICE members in Roblocks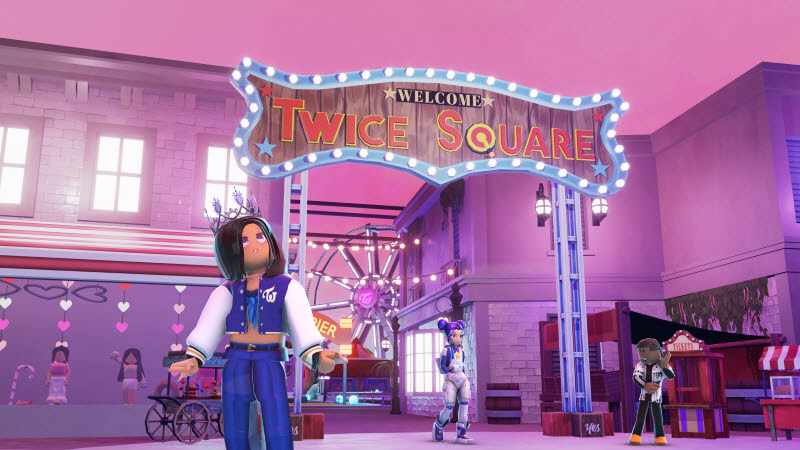 Global's top K -pop girl group TWICE unveiled the immersive virtual world of TWICE SQUARE on the global platform RoBLOX, where tens of millions of users share their experiences on the 8th.
The TWICE Square, which was released on the day, was built by the development studio Carta, and is attracting attention in that it is the first fan hub in Loblocks.
TWICE Square is a space for creativity and mutual exchange. This interactive experience is expected to allow fans to connect close to each other and to communicate deeper with TWICE.
This virtual world is also a space that creates a creative expanding TWICE's existing worldview. Colorful colors reminiscent of TWICE are outstanding, and it will show items related to TWICE's activities over the years.
TWICE Square is a permanent space, and it will continue to introduce interesting new features that fans can be immersed in the TWICE world in various ways. Fans can also have the opportunity to leave their own traces while creating an experience on the Roblocks platform that can freely express creativity and self –expression.
※source : 'PeopleTV' https://peopletv.co.kr/2390